Event Date: April 9th, 2020 - July 24th, 2020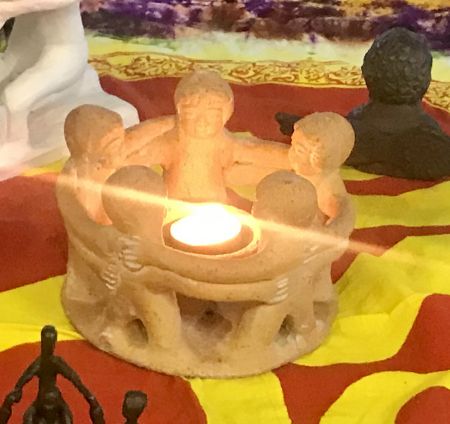 Act of kindness
Mental health support!
FREE of charge, during these crazy times.
Biweekly Thursdays at 5 pm AEST time
21.May / 4.June / 18.June / 2.July / 16.July
To take care of your privacy and avoid Zoom-bombing – a Zoom link will be sent after your booking.

With the ever-increasing restrictions upon us during this crazy time, life has become more challenging than ever. To cope with this, everyone needs to be very strong, grounded, calm and focused to stay healthy and clear-minded.

Some struggle more than others, some struggle less, as everyone has different circumstances. Some need to work more than ever. Some have lost their job but the bills keep coming and kids are hungry. Some have lost their loved ones and face this crisis alone.
I'm deeply concerned about all people, especially those who suffer from depression and/or anxiety, or who are living/feeling alone. Global suicide rates are rising.
I feel a calling to help people navigate their way through this challenging time. Therefore, I am offering a free family/systemic constellation session biweekly Thursday evening at 5 pm.

This free online constellation session will provide gentle yet powerful support that will lift you up. It will help you to reconnect with yourself, family, friends, and nature. The increased awareness it instills will help you to find solutions to your current challenges.

These sessions will also help you to find your way to settle down.
Please share this information so that people in need will find it.

This is an ongoing free online group session (during the crisis). Private online sessions are available by appointment. Cost: 'Pay from your heart.'

Thanks for sharing on the behalf of many people. I appreciate it.

Please find a further explanation about Family/Systemic Constellation therapy below.

https://bodyandskincarecairnsbeaches.com/services/family_constellation_therapy_beyond_words
Radio talk about Family Constellation
https://soundcloud.com/connect-in-harmony/family-constellations-with-christiane-wagner
Testimonials
https://bodyandskincarecairnsbeaches.com/testimonials

Bookings are necessary: By email - you'll be sent a Zoom invitation link, which will allow you to enter the online session.

BodyandSkinCare.CairnsBeaches@gmail.com

To join the session you need "Zoom" and to be invited - get sticky notes or paper and a pen.
Earphones are beneficial but not a must. Make sure you won't get disturbed.

Take care and all the best.
Sendings lovely greetings
around the world
Christiane
---