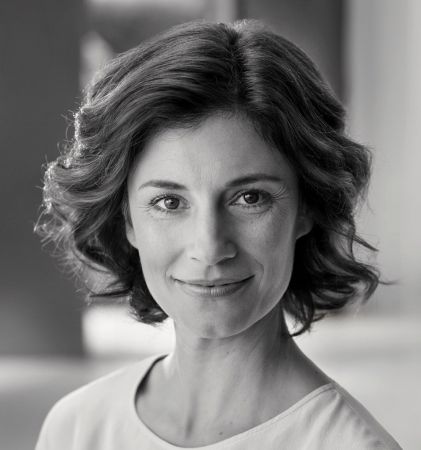 Your hormone system
1h customized online workshop - face to face at your convenient time in privacy
Hormones are incredible chemical messengers in our body that affect our brain, heart, bones, muscles, skin, sex drive, mood, and reproductive organs and are an essential part of the workings of every cell in the human body. Learn more about hormone balance and how to support your hormone system in this workshop.
The female body was designed by our Creator to be a source of pleasure, fertility, movement, strength, and well-being. Our bodies connect us with the moon, the tides, and the seasons. They are the temples within which our souls dwell and experience life on earth. And they are profoundly impacted first and foremost by our beliefs about what is possible, by the culture in which we live, and then by the behaviors that stem from these beliefs. If you believe that it is a woman's lot in life to suffer and sacrifice, this will greatly influence your well-being. On the other hand, if you cherish your body and care for it well, you'll have the tools to be healthy. Each and every one of us has the capacity to flourish within a physical body.
This workshop is designed for a better understanding of your hormone system, healing, and personal growth. There will be an educational part about your hormone system and the experience of Family Constellation.
Family Constellation is a therapy designed by Bert Hellinger, a German psychotherapist, and relies on the immediate processing of nonverbal experience.
The Family Constellation format works with the facts, rather than the story, to uncover deeply hidden entanglements. Resolving these entanglements leads us towards our solution. When this happens, we will be free to embrace life and bloom into the truth of ourselves, rewarded with full health, wealth, and well-being.

It is now time to find and understand yourself on a deeper level.

This workshop is a wonderful opportunity to understand your hormone system and to ask questions in privacy and look at hidden dynamics, entanglements, get awareness, and find powerful solutions.

Step out and learn to support your hormones and tap into vitality, confidence, and peace.
More information about Family Constellation
https://bodyandskincarecairnsbeaches.com/services/family_constellation_therapy_beyond_words
Radio talk about Family Constellation
https://soundcloud.com/connect-in-harmony/family-constellations-with-christiane-wagner
Testimonials
https://bodyandskincarecairnsbeaches.com/testimonials
How to book?
Choose your option.
Option A. 1h workshop only $90
Option B. includes, 1h online workshop + 1,5h Dr. Vodder Lymphatic Drainage + 1h consultation $260 (value $310), no expiry date for the treatment
If you have any questions please don't hesitate to call me at 0447 277 793 or send me an email with your details.
We'll discuss the time and you'll get a zoom meeting invitation after your payment and can arrange an appointment for your treatment straight away or later.
On the day click the link you got by email at the time we discussed and we will catch up on zoom. Please be on time.
I recommend checking zoom a couple of days before to make sure you'll be able to connect easily. (You need the free account option only)
I'm looking forward to seeing you.
Lovely greetings from Trinity Beach
Christiane
---